Here we go: I'm still working on the details, but I think most of the major growing pains have been addressed, so let me welcome you to the new Magothy Treats page! Many, many thanks go to my very dear friend Kate Milford but I think she would agree that her husband Nathan really did all the setup and the subsequent fielding of my million questions. I do very well with burning sugar but I am not at all facile with a computer, as evidenced by how long it's taken me to put even a temporary image up for myself on the Twitter account I have been using for something like three months. But I did that today, too, and it looks like this. For the time being, anyway.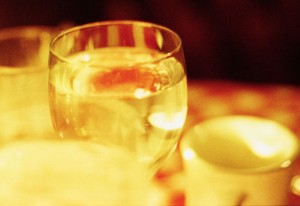 As I was putting all my old posts up on this site, I realized how much has happened in the last year. My heirloom copper disappeared, of course, but I discovered MMA (and my deep, abiding love for Forrest Griffin and Lyoto Machida…and where the hell was Bisping for poor Dean's destruction, anyway?) and had my quiet little shop turned into a salon by a bunch of over-caffeinated teenagers who don't seem to know that financiers are not slice-and-bake cookies and should not be inhaled as such. And I had my thirtieth birthday.
That's right. I'm thirty, okay, not sixty-five. Kate tells me there has been some confusion about this amongst her friends back in New York who have been following my Twitter posts.
Which is why if Forrest Griffin is ever single, he should give me a call.